"The most rewarding part of my job is when a patient tells me how happy they are with their smile at the end of treatment."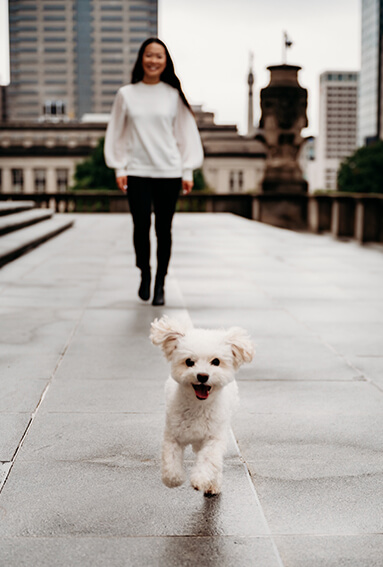 I have a passion to help improve my patients' lives
by creating beautiful, healthy smiles that build self-esteem and confidence. When a patient comes in hiding their teeth in embarrassment, I am sad that they lack self-esteem, but also excited that I will be able to transform their smile into something they'll want to show off. The best part of my job is watching patients look in the mirror for the first time once braces come off. I love seeing the pure excitement and joy in their faces.
My dad is a general dentist, and I grew up watching him work with patients at his office. I've always loved working with my hands and knew that I wanted to be in a profession that helped people.
I have a passion for art and symmetry, and realized that orthodontics was the perfect fit for me! I love that every patient's case is different and the challenge of figuring out the "puzzle" is one of my favorite aspects of orthodontics.
Education and Experience
Bachelor of Arts in psychology – Indiana University Bloomington
Doctorate of Dental Surgery – Indiana University School of Dentistry
Master of Science in dentistry with a certificate in orthodontics – University of Louisville Orthodontic Residency
I am involved in many study clubs as well as orthodontic associations, which allows me to stay up to date on the latest technologies and treatments. Shortly after graduating residency, I completed my board certification with the American Board of Orthdontics.
I serve as the vice president of the Indiana Association of Orthodontics and am a member of the Hoosier Orthodontic Study Club. In January of 2021, I began teaching part time at the Indiana University School of Dentistry (IUSD) Orthodontic Residency Program. I love teaching the orthodontic residents and it challenges me to stay up to date with the current literature.
Additionally, teaching has provided me with many opportunities to network with other orthodontists in the area. It was at IUSD that Dr. Frazier became one of my mentors and close friends. We quickly realized that we have very similar approaches to orthodontic treatment. I began practicing at Ashcraft & Frazier Orthodontics in November 2022 and the rest is history!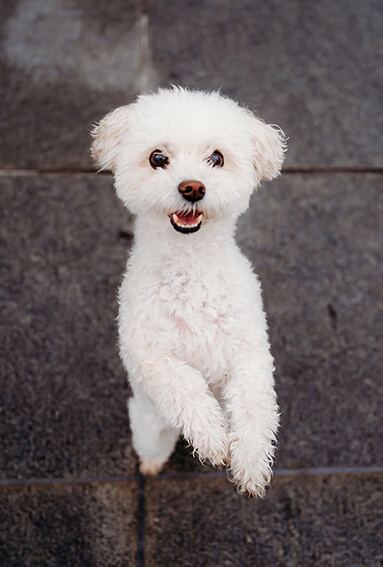 Outside the Office
My dog Leo is my child! He is also our pup-lick relations officer and greets patients at the office.
Outside of work, I enjoy traveling, playing sand volleyball, ceramics, and cooking. I am an avid baker as well. I would love to compete on a cooking show one day! I also mentor many high school students who are interested in dentistry, as well as dental students who are interested in orthodontics.
In the Community
Our team at Ashcraft & Wong Orthodontics is not only dedicated to creating handcrafted smiles, but also giving back to our community. We are passionate about supporting local schools throughout Boone County. We have sponsored fundraisers, sports teams, and races, just to name a few.
Personally, I participate in:
Friends of Riley: This organization hosts networking events, volunteer opportunities, and social activities to raise awareness and resources for Riley Children's Hospital.
Wheeler Mission: I serve as a volunteer to provide meals to individuals experiencing homelessness and poverty in Central Indiana.
Team Smile: I serve as a volunteer dentist to provide treatment to children through their events with the Indianapolis Colts and Indiana Pacers.
For more information on donations and support, please don't hesitate to contact us! We love supporting our community!